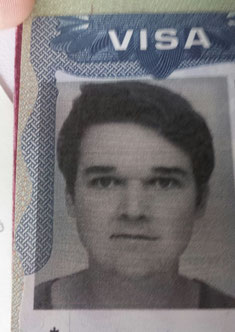 I'm home now and doing some relaxing and preperation. On my way from Tuebingen I stopped by the US General Consulate in Frankfurt to hand in my passport and receive my visa. A few words about the visa seem to be needed to say at this point. 
When TTIP kicks in about one or two years from now, an american company will have the right to sue german citizens and german companies in Germany under american law within a heartbeat. For me on the other hand, it takes a total of almost three full work days, around 400 USD and about 400 km of driving my car to receive the permission to spend 9 months in the US. The whole process from application to receiving my passport with a valid student visa took more than three weeks. As outrageous as that may seem, getting a visa for the US used to be a lot slower until a couple of years ago but it was also cheaper back then.
Now that I have my visa, I'm quite relieved though. It was the last piece of the puzzle. Everything is sorted now and there is nothing that can stop me... America here I come!!

Of course I don't leave for another 10 days and I'll spend this time meeting up with old friends here at home. See you guys soon!