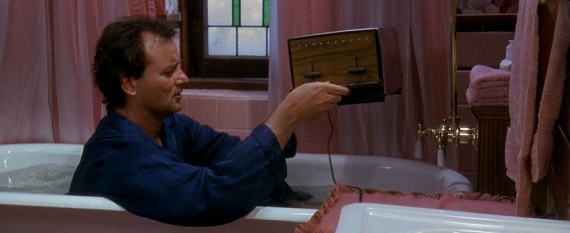 Ok campers, rise and shine. And don't forget your hoodies because it's cold out there today! 
It's Groundhog Day, everybody. Most of my German friends will know this day from a movie Germans call "Und täglich grüßt das Murmeltier". The original title of course is... "Groundhog Day". I always thought that Germans were much better at naming things than Americans. For example, what Americans call "Secret Service", Germans have named "Federal Messaging Service", which makes sense, because in case of a Russian hacking attempt we want them to think our secret service was nothing but a mobile network provider. 
Anyway, the groundhog has spoken aaaaaaand.....: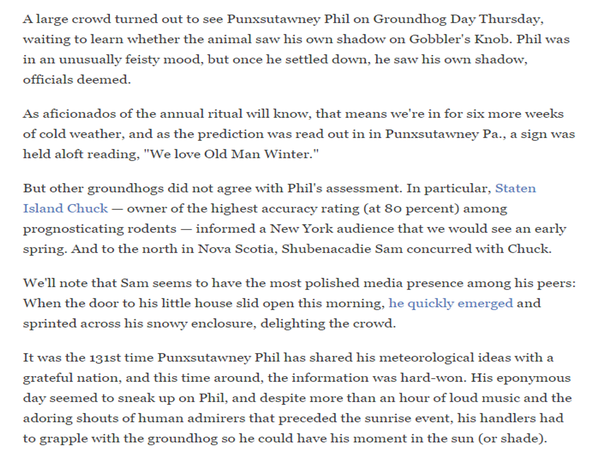 So apparently different groundhogs offered contradicting forecasts, but we've got to stick with the original one. The original groundhog could see his shadow... That means six more weeks of winter... The good thing about this, however, is that we can appreciate the spring and summer so much more, when - or more accurately 'if' - they eventually arrive!